For some people art is purely for decoration or entertainment, but for community artists in the Big hART group it is a powerful form of communication, often associated with social change. They turn ordinary people into artists so they can share their life and views with a wide audience.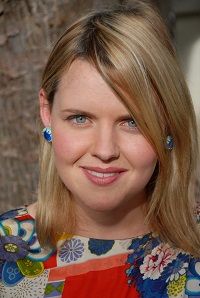 Big hArt is currently working on a project called Blue Angel, which looks at the lives of people in the shipping industry – the seafarers, their families, their unions and their mangers and employers as Cecily Hardy, the creative producer explains.
The idea for Blue Angel came after a chance meeting with a retired seafarer. As an outsider to the industry, the meeting had a big impact on Big hART founder Scott Rankin – it opened his eyes to the invisibility of the sea. What are the stories that Blue Angel is telling?
We are bringing out contemporary issues, the fractured situation between unions and operators, the foreign versus the domestic seafarer market – bringing out that complexity, but at the same time, we are celebrating and bringing to light this unique and beautiful culture that is in everyone's blood in different ways. Sometimes it gets forgotten or turned into a hipster tattoo, but actually there is incredible meaning and authenticity behind all that. It rarely gets celebrated. That's a major part of this project. It isn't about the bad news stories. It's actually about bringing the different aspects of the shipping industry together to celebrate this quite unknown experience.
Few realize that 90 percent of everything we use comes to us with the help of over a million seafarers working around the globe and around the clock, that being a seafarer is 17 times more dangerous than mining. Added to that, it is estimated that some 600,000 seafarers are currently experiencing some form of exploitation. This is due to some shipowners operating substandard vessels or maintaining questionable, sometimes life threatening, work conditions to increase profit margins.
Yet most people know nothing about seafarers and the companies they work for. Their epic stories are almost unknown. Blue Angel tells these stories, bringing attention to the invisibility of contemporary exploitation and working to promote the practice of fair shipping.
Blue Angel explores the experiences of real seafarers – ordinary people whose lives are some of the most extraordinary; filled with tales of adventure, solidarity, danger, love, loneliness, laughter, sex, death and the urgency of contemporary experiences of exploitation. What form is your art taking?
We have developed a multi-art form promenade theatre work for festivals that is supported by a long-term community engagement process. Blue Angel includes an exhibition of new portrait paintings, a documentary film and a program of theatre events and workshops designed to adapt to each port that we go to and each international collaboration we encompass.
We start to engage with the local seafaring community in advance and we weave them into our story telling so that every port we visit is a continuation of the story. So far, our work involves maritime communities and artists from Australia, Rotterdam, Hamburg, Shanghai and Manila.
Blue Angel premiered at the Tasmanian International Arts Festival in 2015, and our plan is for it is to present in major Australian and international arts festivals in 2016 and beyond.
It's about getting the story out there, and what is classic for Big hART is that idea of creating a high-end festival experience where it has real community injected into it, a real sense of the issues and stories. It's quite unusual in that context – we have audiences come out saying, "We've never thought about that before."
What challenges are you facing as you engage with the industry?
We've had some great support in terms of building relationships with Human Rights at Sea, ISWAN and the IMO, but that work continues, and it presents challenges that are in many ways good for us – having to continually justify what we are doing.
It never ceases to amaze me that when you approach people respectfully, even if they are from very different sides of the industry and there are language and cultural barriers, it is possible to bring them together on the project. That's what I mean about us really trying to create connections.
You can imagine that I've sat in front of people, saying: "Art? What the hell does that have to do with what we do?" But, it comes down to some very simple things: I was in Shanghai, sat in front of the board of directors of COSCO, and they are some hardened businessmen. They are all middle-aged. They've been in the industry for 20 plus years individually, and they have to make hard decisions on a minute by minute basis so they can ensure the productivity of that company.
In many ways their proprieties are not the seafarers, but then when I sat in front of them and talked to each one about where they'd come from, they gave of themselves.
One started to cry with me about where he'd come from and how hard he'd worked on ships when he was a young man. He spoke of coming to Australia and not knowing English and having to overcome many challenges to be in the industry. That's just one example of an association where they first thought this was possibly going to be meaningless, but then understood how we are trying to show the human side of the industry.
We don't want to be maverick and run in over the top of the work people have spent decades doing. We are working to understand the complexity, being respectful and developing our work based on that.
That's why we partner with HRAS. Their strength is in really well spearheaded campaigns that have definite targets in terms of impact for seafarers. David Hammond sees the value in how our work can be partnered with to bring attention to the issues and make people care.
What can art achieve for social justice?
We tread some very sensitive territory. We use the emotional response to our creative and cultural work to funnel people's attention to the issues.
The way we put the issues in front of them and make the experiences human gives people a sense of involvement rather than the alienation that can come when activists shove their message down your throat.
We are not agitating. What we are doing is creating an emotional response to issues that carries people a lot further than other approaches.
It's worked for us. We are a team of artists, facilitators and very astute community engagement experts, and that team of people work and acknowledge the strength and the skills of the industry stakeholders we partner with.
A Big hART creative producer has to be many things at once. What does your role entail?
As creative producer, I work in partnership with our company's creative director. I focus on trying to create very high quality art and very moving art, but at the same time, we maintain long-term authentic community engagement. We are trying to make a difference to the issues that the project is tackling, so a creative producer has to see across that whole gamut – all the way from knowing how to put on theatre shows, exhibitions and documentary films to being knee-deep in community processes.
I've come from a project celebrating the acclaimed watercolour artist Albert Namatjira's life, which explored the ethical sale of indigenous art and the survival of communities living on the poverty line in central Australia, to Blue Angel – from the desert to the sea.
Big hART was founded by playwrights Scott Rankin and John Bakes in Tasmania in 1992. What's the idea behind it?
The founding principle of Big hART is: "It's harder to hurt someone if you know their story".
Big hART tackles social disadvantage. Our aim is to make sustained changes with disadvantaged communities. We take the issues faced by these communities and make them visible in the public sphere through art, drama and cultural activities in order to influence social policy.
Each project looks at a particular community and what they are facing, what we don't hear as a nation. We involve the people themselves, fostering the creative expressions of their life and identity within cultural and arts practice. So, Big hART works with communities to foster social inclusion and participation.
We have developed a working model loosely based on three steps. We establish non-welfare arts-based community development project that runs over a minimum of 150 weeks. An art- or theatre production creates a public platform for the community to share their stories with a national audience, and we foster ongoing social policy engagement that addresses the issues and challenges that the community struggles with to promote a lasting, sustainable legacy.
What other projects has Big hART been involved with?
When first established, Big hART saw its mandate as working with rural, regional, remote and isolated communities. As a result, the first groups Big hART worked with were rural young offenders, those outside the education system, isolated families experiencing family violence, addictions and mental illness, drought and depression. It soon became clear that communities experience isolation in many different settings – in the heart of a city, in the desert, on the ocean, or in the workplace.
Also over the last 20 years, the issues faced by many groups in our Australian community have become more global. In response, Big hART's projects now also try to focus globally, exploring diverse themes such as the relationship between global companies and first world nations, the health of the ocean's kelp forests, bees and atmosphere, incarceration of indigenous young people, and many others.
Thank-you Cecily.
Source: Human Rights at Sea
***